I've been wearing these 2 super cute accessories the past couple days.
I've also been known to wear them like this...
One was pukey, the other was about to be. We got hit with some 24hr stomach bug. Yuck!
But I'm still finding things in my day to be thankful for!
A creative boy...he was camping. Roasting marshmallows by the fire & making smores.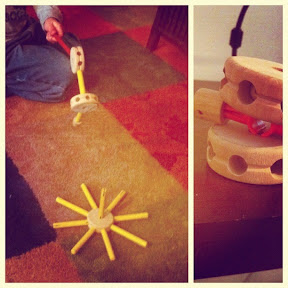 Signing a contract on our condo!
To Him be the glory! I'll post all the details soon!
Sunshine & fresh air at the park for a playdate.
A husband that tells me not to worry about the mess & just love on my boys.
- Posted from my iPhone